Anyone who is a fan of Viking history and culture will be disappointed that the History Channel's series Vikings has now come to an end. While the show was never the same after (spoiler alert) the death of Ragnar, it filled a very important Viking-shaped hole in our entertainment.
While we have been promised a sequel series called Vikings: Valhalla, set about 100 years later, there is no word on when this will drop, though early 2022 is currently the most likely date.
So, what should you be watching in the meantime?
We've taken a poll here at V.K.N.G. and we have come up with our list of the seven best Vikings-related TV series of all time. So, we recommend that you stream these while waiting for fantastic new content to arrive.
Vikings (Netflix)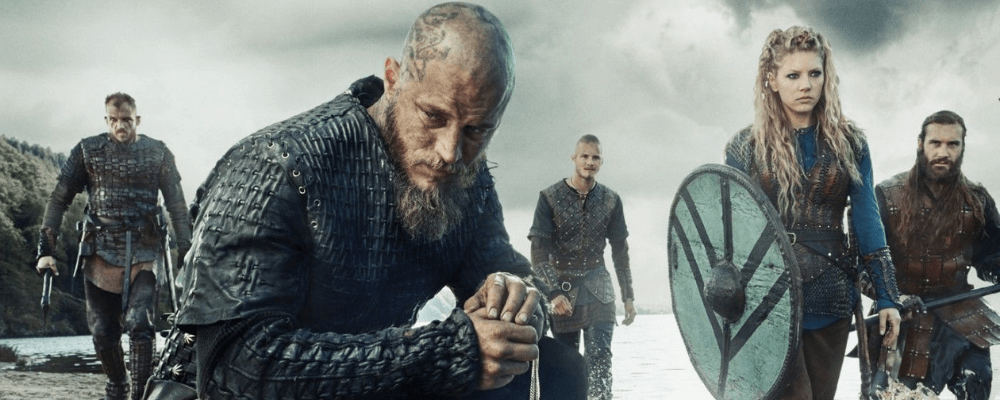 Of course, we are grieving the end of Vikings, because it is the best Vikings TV series to hit our screens, ever. Created by the History Channel, they put a lot of time and effort into creating a world that is authentically Viking.
Yes, they took some significant liberties with the stories associated with Ragnar Lothbrok and his sons (though the surviving stories are more legend than history anyway), but they have produced something very authentic in terms of dress, religion, culture, and so forth.
The show follows the lives and adventures of Ragnar Lothbrok and his sons, who were among the first Vikings to raid England. The show explores the terror that the English felt for the Vikings, the clash of Christianity and Norse religion, and how the two cultures eventually began to find a way to co-exist.
Ragnarok (Netflix)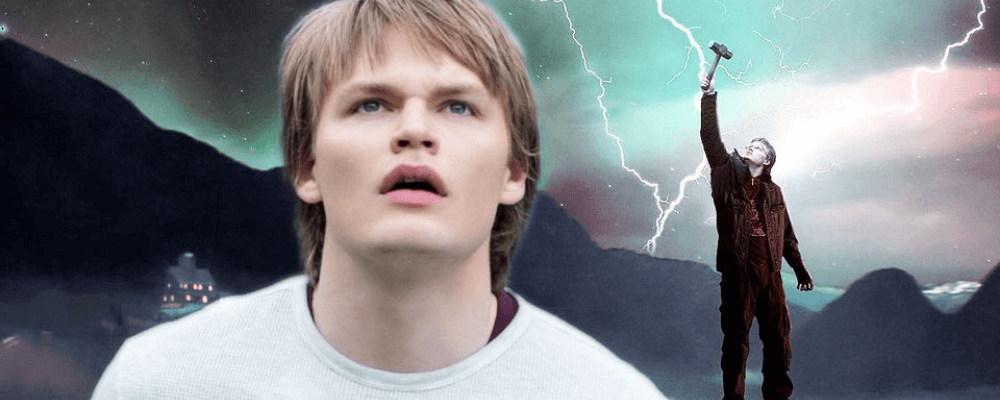 Ragnarok is a very different Viking-themed show as it brings Viking mythology into the 21st century. But it is refreshing to watch as it is a Norwegian-language show made in partnership with a Danish company, so it also brings authentic modern Scandinavian culture into the mix.
Set in a small Norwegian town, a wealthy family, called the Jutul, are no ordinary family. They are actually the jotun (giants) of Viking legend, posing as humans to make the most of the modern world.
Their dominance of their corner of Norway is challenged when a local boy living in the same community discovers that he is in fact the embodiment of Thor, and that he must save the world from the nefarious forces of the Jutul.
The Last Kingdom (Netflix)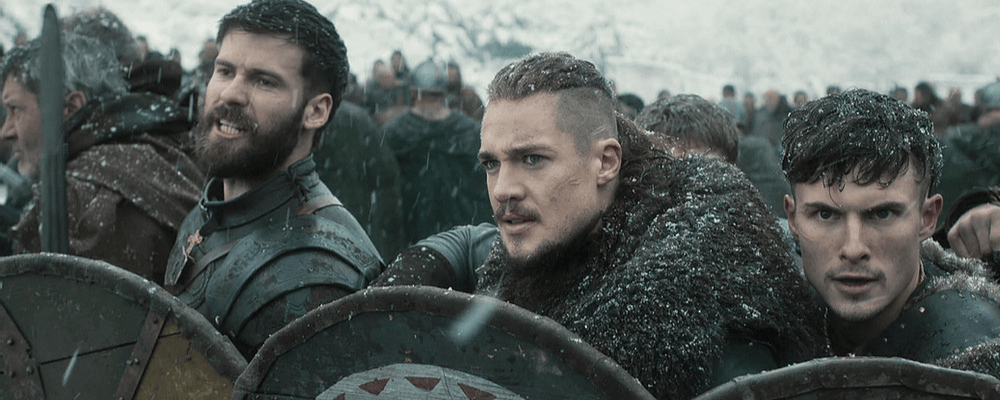 This series is based on The Saxon Stories books written by Bernard Cornwell. They focus on a fictional adopted son of Ragnar Lothbrok, Uhtred, who is in fact an English nobleman but lived with the Vikings from a young age.
He brings his Viking courage, philosophy, and religion to the English court as he tries to win back the lands and title stolen from him by his uncle.
It is set during the period when the Great Heathen Army was active in England, so there are many more Viking bands roaming the lands and making trouble as we follow Uhtred's adventures (and many loves).
Norsemen (Netflix)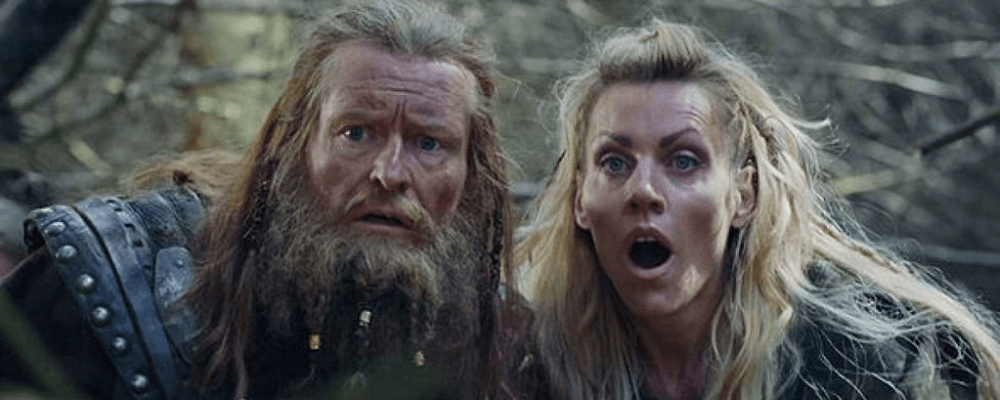 If you love Vikings, but you also enjoy a bit of light-hearted comedy, then the Norwegian series Norsemen will appeal.
The show takes a comedic look at the day-to-day life of the Vikings in a small village in Norway. We see how the Vikings resolved internal community disputes, and fought with neighbouring tribes and Jarl's.
Many Viking cultural rituals are explored in comedic fashion, as are the efforts of some outsiders to modernize and Christianize this group of not-so-hard Viking warriors.
Real Vikings (Netflix)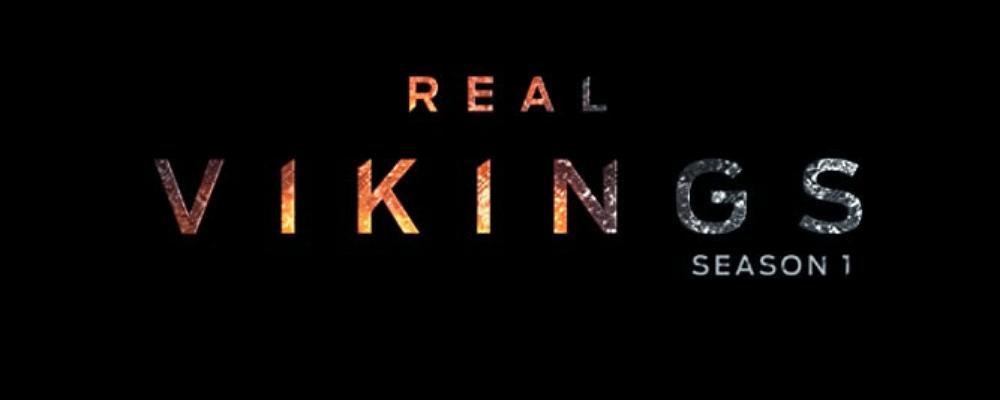 Taking advantage of the success of their TV series Vikings, the History Channel also produced a companion docuseries that dives deeper into real Viking history and culture.
It takes the show as its starting point, and uses the themes explored in the show to dive deeper into topics, conducting interviews with historians, archaeologists, and other experts. They look at things such as plundering, spiritual ceremonies, and sea-faring technology.
The docuseries also offers some behind the scenes glimpses at the filming of Vikings, which fans of the show will certainly appreciate.
Other Great Historical Dramas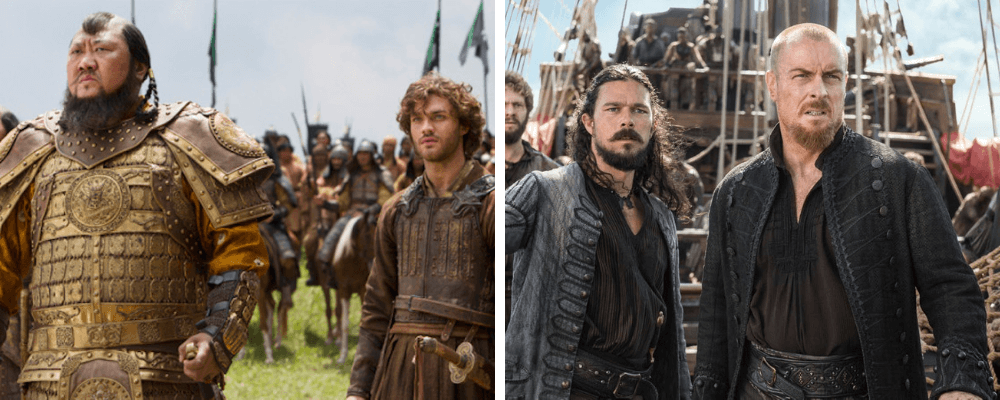 Now, if you like the way that Vikings brought the historical period to life in a genuine way, and you like swords and death, there are a variety of other similar historical dramas available on streaming services that are very likely to appeal to you.
Netflix is still showing its canceled historical epic Marco Polo, which follows the adventures of the well-known Italian explorer as he passes time in the Mongol Empire in the court of Kublai Khan. We get to meet an interesting and historic warrior culture, shown through the eyes of our Christain explorer.
Netflix is also showing Sparticus, a very bloody TV series set during the Roman Empire. We follow the Greek warrior Sparticus, who finds himself as a Roman gladiator. Every day he must fight for his life, while also pursuing liberty for himself and his fellow slaves. There is also lots of political intrigue, with John Hanna and Xena's Lucy Lawless playing corrupt and wealthy Romans.
Black Sails, which you can stream on Hulu, is widely hailed as Vikings but for pirates. Set in 18th-century New Providence, it is kind of a prequel to Treasure Island. You can also think of it as Pirates of the Caribbean, without any of the comedy and a lot more bloodshed.
Great Fantasy Dramas
To fill the Vikings-shaped hole in your heart, there are also a number of great fantasy series available to stream that offers the same gritty and bloody world with complex cultures, religions and political intrigues.
You must be living under a rock if you haven't heard of Game of Thrones. But if you haven't watched it because it was just too popular, but you love Vikings, watch it on HBO. As well as being set in a medieval-type world where the sword rules, the writer is known for killing off your favorite main character without warning. No character is safe just because they are played by a headline actor.
Another must-watch is Netflix's The Witcher, a fantasy series starring Henry Cavill as a monster hunter. While entirely fictional Polish author Andrzej Sapkowski does draw on local legends to enrich his story. There are lots of fantastic right scenes, and plenty of political intrigue in this richly imagined world.
The Verdict
So, there you have it. Plenty of options to keep you entertained for the next few months as we wait for Vikings: Valhalla to bring a new generation of Vikings to our TV sets.
What will you be watching?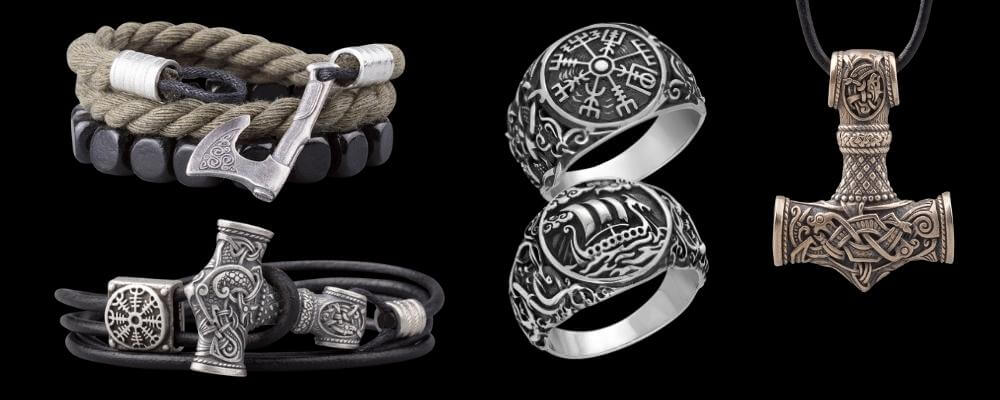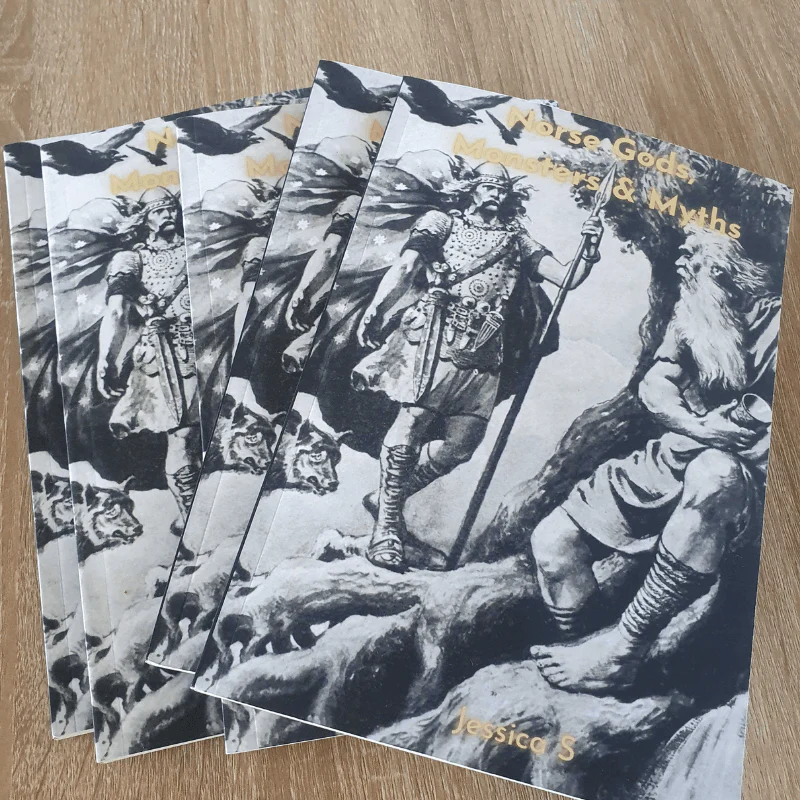 Get Your FREE e-Book
Norse Gods, Monsters & Myths